Ensure quality experience for users on their digital platform with AQM Technologies.
AQM Digital Program Testing deploys specific, large-cover solutions with analytics—for understanding of end user behaviour and assurance for your maximum-impact, key business areas. It helps you to implement your digital assets, solutions. Also, ensures business gateways to remain functional, agile and efficient to serve at a near perfect rate. This also helps you, to provide a smooth and seamless experience to your customers.
Mobile Application Testing
AQM's Mobile Application Testing Solutions helps you to  implement your vision and meet your business needs for mobile solutions with an effective bug-free functioning for deployment at acceptable scale and a huge skill pool of mobile application testing specialists.
Mobile App Testing Checklist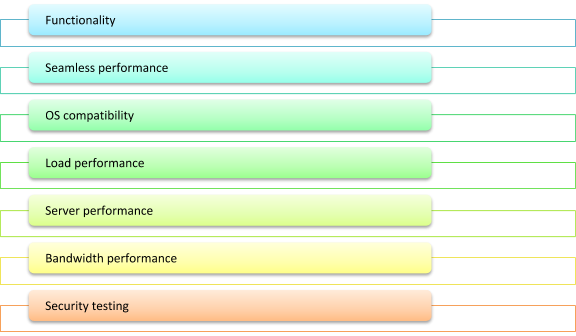 Trends
Merge Agile and DevOps

Shift from performance testing to performance engineering

API & Mobile App test automation

Increase adoption of open-source tools

Adapt to the Internet of Things
Life Cycle Offering
AQM's Life Cycle mobile application testing solutions cover the core stages of development starting from testing at the software design stage and completing with final testing at the release and deployment stage. Testing earlier in the lifecycle means that defects are less expensive to resolve. AQM offers Functional Testing, User Acceptance Testing, Compatibility Testing, Non-Functional Testing, Performance Testing and Security Testing which are customised and designed to encompass the various stages in a customer's system environment.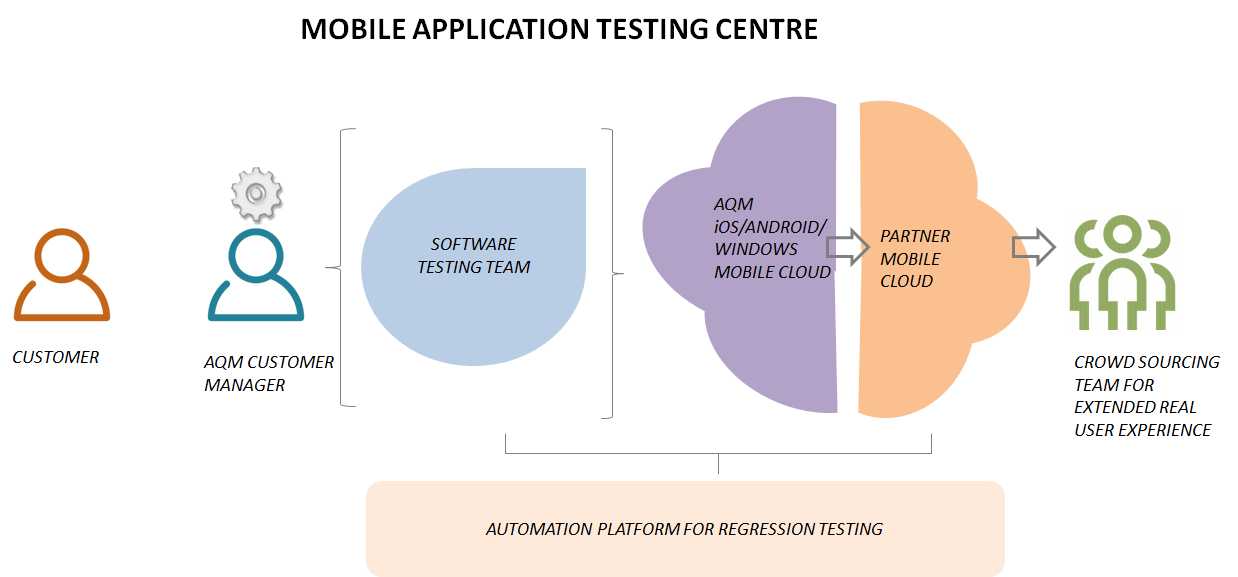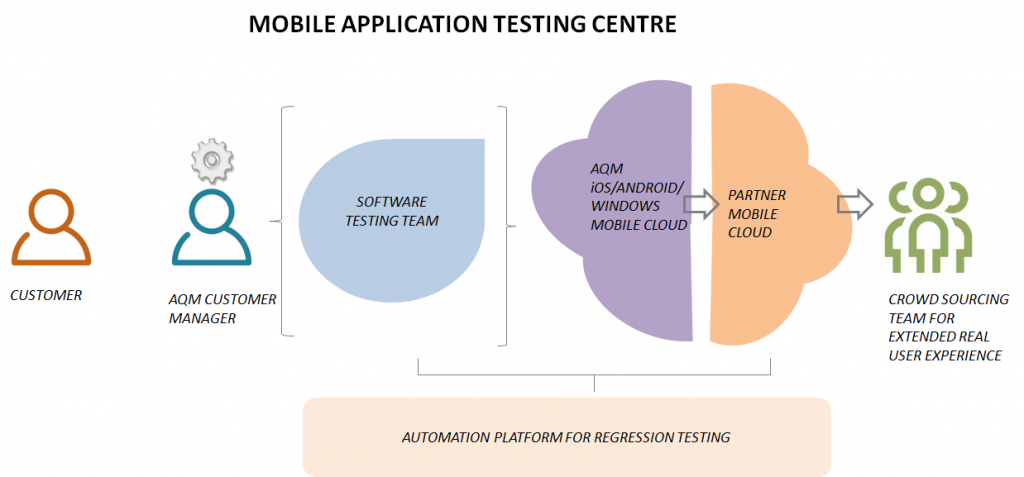 AQM's API testing tools are available in different versions, depending on your needs with an automated API testing solution for SOAP and RESTful APIs. AQM's API testing accelerators help in integrating testing activities with both Agile and DevOps environments.
Trends
Business driven API design and development

Agile methodologies

API complexity outstripping testing capabilities

New dangers for siloed testing
Benefits
Test for core functionality

Time effective

Language independent

Easy integration with GUI

Conserve resources

Faster & more efficient releases
AQM's Big Data Testing solutions assist in decision making for businesses at strategic as well as transactional levels.
The primary goals of AQM's Big Data Testing solutions are to verify data completeness, ensure data transformation, ensure data quality and automate the regression testing.
Trends
Improve efficiency with live data integration

Instant application deployment testing

Failover testing
Services
Functional testing

Performance testing

Failover testing

Automation
Benefits
Extracting valuable data

Improve customer service

Make informed business decisions

Increase revenue